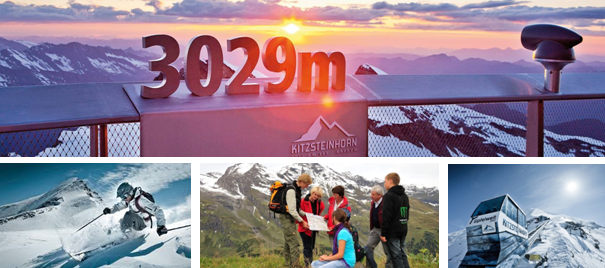 Road train – Zell am See – interesting sightseeing tour around the Zellersee – both summer and winter
http://bummelzug-zellamsee.at/index.php?navi=0
Oldtimermuseum – Kaprun – the oldtimer-nerd will drool – more than 200 impressive vehicles from the past
http://www.oldtimer-museum.at/  
Salzburg – discover the old green city
The icecold wonder world  – Salzburg – The largest ice cave in the world
http://eisriesenwelt.at/en/home.html 
Grossclockner Hochalpenstrasse – Kaprun – The highest mountain in Austria
Wild- & Freizeitpark Ferleiten –  the ZOO and fun for the kids
 5671 Fusch a. d. Glocknerstraße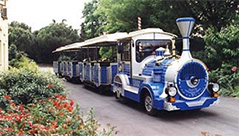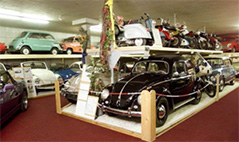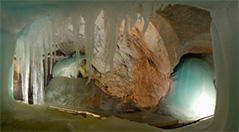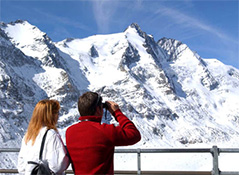 Searching for gold  – http://www.goldsuchen.at/
Salt mines – Salzburg – Why Salzburg is called Salzburg.
http://www.salzwelten.at/en/home/ 
Playing golf –  Kaprun / Zell am See – Between Kaprun, Zell am See and the mountains – 18 holes – first class relaxation
http://www.golf-zellamsee.at/en
Fishing
For those who like to relax and fish at the same time there are lakes where you can fish with a normal rod. There is a lake near Grossglockner. Otherwise active fly fishing for the "pro's".
http://www.grossglockner-zellersee.info/en/sommer/activities/detailseiten/fishing/ or www.sbg.at/simeba/
Sturdeon and trout
On the way to Saalfelden, North of Zell am See, turn off at the sign Haid, where there is a fishing pond where one can fish for Sturgeon and Trout. Catch guaranteed. For information contact the care takers at Landhuis Anke.
Walking with LAMAS & ALPACAS – Great for all ages
Tandem Paragliding – Looking at the Austrian Alps with a bird view while hanging under a sailing mattress with an experienced instructor and for an acceptable price.
Cycling – on road and off road
Kaprun – Zell am See, dozens of routes for pro's and for amateurs, on the road or through the terrain, even routes for e-bikes, you cab bring your own bike or rent one locally.
http://www.zellamsee-kaprun.com/en/activities/bike
Fitness – even during your holidays in Kaprun  
Rafting and Canyoning – wild water activities, always a challenge
Hochgebirgsstauseen  – Kaprun  –  All about the power of water and the reservoirs
http://www.verbund.com/tm/en/kaprun-high-altitude-reservoirs
Sigmund-Thun KLAMM – visit the GORGE with the entire family and discover the power of water
In addition there are a number of other "klamms" in the area.
For information check out the websites:
http://www.wasserfaelle-krimml.at/  the largest waterfall in Europa
http://www.liechtensteinklamm.at/
and than there is the hydro power plant at Kaprun.
http://www.tauerntouristik.at/
Quad & Rally kart – Glemmy.at – For all ages – all weather – always FUN
http://www.glemmy.at/relaunch/index.php
Maiskogel-Kaprun –  the mountain for the family with the MAISIFLITZER
Horseback riding – Kaprun / Zell am See – Summer and Winter – All ages, inside and outside, also sledge rides.